2022 Calls Stats
Jan
24
Feb
31
Mar
27
Apr
31
May
24
Jun
21
Jul
33
Aug
1
Sept
Oct
Nov
Dec
Total
192
2021 Call Stats
Jan
25
Feb
20
Mar
22
Apr
25
May
30
Jun
23
Jul
39
Aug
42
Sept
46
Oct
36
Nov
22
Dec
17
Total
347
Past Call Stats
2017
365
2018
445
2016
370
2019
390
2015
405
2020
340
2014
360
2021
347
2013
296
2012
450
2011
543
2010
408
2009
312
2008
360
2007
409
2006
349
2005
361
2004
265
2003
251
Web Counters
Website Visitors
Since
July 1, 2007

Visitors Today
Aug 11, 2022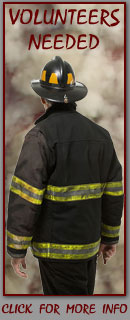 By Photographer Frank Di Pentima
April 11, 2021
It was a busy Sunday afternoon for the Oakland Volunteer Fire Department as they were called out to respond to four calls (3 fire and 1 carbon monoxide) in the span of less than 1-hour.
The string of calls started out with an alarm to respond to an electrical outlet fire and less than 10 minutes later for an alarm to respond to a dryer fire. Then a call came in for a general residential fire alarm followed 7 minutes later with an alarm for a carbon monoxide call.
All calls were covered by members responding from Company 1 and Company 2 with multiple apparatus with no reported injuries at any of the calls.
Regina Vitti
August 24, 2021 at 6:01 AM
Always grateful for the Oakland Volunteers. Keeping us safe and secure.
Thanks again.
Website Designed and Hosted By
Content Maintained By
Contact Info

www.FirehouseSolutions.com


Oakland Fire Department
25 Yawpo Ave
Oakland, NJ 07436


Emergency Dial 911
Station: (201) 337-5691
Station Fax: (201) 337-1638
E-mail: info@oaklandfd.org

| | |
| --- | --- |
| | Copyright © 2022 Firehouse Solutions (A Service of Technology Reflections, Inc.) |