2022 Calls Stats
Jan
24
Feb
31
Mar
27
Apr
31
May
24
Jun
21
Jul
33
Aug
1
Sept
Oct
Nov
Dec
Total
192
2021 Call Stats
Jan
25
Feb
20
Mar
22
Apr
25
May
30
Jun
23
Jul
39
Aug
42
Sept
46
Oct
36
Nov
22
Dec
17
Total
347
Past Call Stats
2017
365
2018
445
2016
370
2019
390
2015
405
2020
340
2014
360
2021
347
2013
296
2012
450
2011
543
2010
408
2009
312
2008
360
2007
409
2006
349
2005
361
2004
265
2003
251
Web Counters
Website Visitors
Since
July 1, 2007

Visitors Today
Aug 11, 2022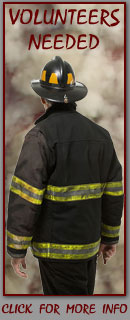 Keimpe Richard Jacobs (1936 - 2021)
By Photographer Frank Di Pentima
February 9, 2021
Keimpe R Jacobs, 84 of Cornwall-on-Hudson, N.Y., originally from Oakland, N.J. passed away February 6, 2021.
Keimpe will now reunite in heaven with the love if his life Claire. He leaves behind his daughter Jill, along with his grandchildren Nicole, Daniel his wife Kristen, his great grandchildren Carter, Logan and Parker. Keimpe also leaves behind his loving brothers Arthur and his wife Francis, Albert and his wife Barbara, Coby and his wife Ingrid, brother in-law John and sister in-law Nancy, several nieces and nephews. He was predeceased by his sister Katherine and brother Carl.
Keimpe was a long-time member of the Oakland Fire Department, serving from 1959 to 1990, holding the positions of Lieutenant Co 1 - 1971, Captain Co 1 - 1972, Assistant Chief Co 1 - 1973 and then as Captain again in 1977. Keimpe was an avid outdoorsman, he will be missed for his Witty stories and love of life.
joe toscano
March 20, 2021 at 7:07 PM
Keimpe was a hoot! I was on the department with him back in the late 70's the guy was wide open could do anything at least he thought he could...... LOL He would be on the back of the truck when not driving and lid around but at a fire he was the guy you wanted to be near. He wasn't a fan of the new way the fire service was changing but went along with it. The old school way was not always the safe way. So glad I had a chance to meet him he was awesome at competitions. Rest in peace Kempie you will be missed!
Oakland Fire Department
March 23, 2021 at 7:31 PM
Website Designed and Hosted By
Content Maintained By
Contact Info

www.FirehouseSolutions.com


Oakland Fire Department
25 Yawpo Ave
Oakland, NJ 07436


Emergency Dial 911
Station: (201) 337-5691
Station Fax: (201) 337-1638
E-mail: info@oaklandfd.org

| | |
| --- | --- |
| | Copyright © 2022 Firehouse Solutions (A Service of Technology Reflections, Inc.) |