2021 Stat Calls
Jan
25
Feb
19
Mar
20
Apr
18
May
Jun
Jul
Aug
Sept
Oct
Nov
Dec
Total
82
2020 Call Stats
Jan
30
Feb
16
Mar
21
Apr
25
May
19
Jun
26
Jul
26
Aug
76
Sep
36
Oct
27
Nov
25
Dec
13
Total
340
Past Call Stats
2017
365
2018
445
2016
370
2019
390
2015
405
2020
340
2014
360
2013
296
2012
450
2011
543
2010
408
2009
312
2008
360
2007
409
2006
349
2005
361
2004
265
2003
251
Web Counters
Website Visitors
Since
July 1, 2007

Visitors Today
Apr 13, 2021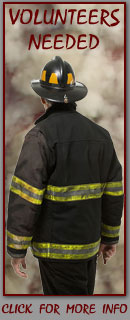 Indian Hills Football Senior Night
By Photographer Frank Di Pentima
October 9, 2020
It was Senior Night at Indian Hills home football game against Tenafly and all senior football players, cheerleaders and band members were honored at different points of the evening.
And while the team played hard, they could not overcome a Tenafly team that, at the start, outnumbered us just in players alone. In addition to Tenafly being well staffed on both sides of the ball, the Braves had to overcome some horrendous calls and non-calls by the referee team.
Some of the missed calls were so obvious we could observe them 20 yards behind the end zone as we watched the Braves give it all they had in this game. The Indian Hills fans were as crazed about the calls as we were with comments from the stands ranging from – "You are literally standing right there Ref" to "Pull your mask down, you'll see better."
In the end Tenafly won the game 41-0, but that did not take away from the festive atmosphere of the Senior Night game.
Good Luck to all the seniors for the rest of the season! The members of the Oakland Volunteer Fire Department are proud of you.
Website Designed and Hosted By
Content Maintained By
Contact Info

www.FirehouseSolutions.com


Oakland Fire Department
25 Yawpo Ave
Oakland, NJ 07436


Emergency Dial 911
Station: (201) 337-5691
Station Fax: (201) 337-1638
E-mail: info@oaklandfd.org

| | |
| --- | --- |
| | Copyright © 2021 Firehouse Solutions (A Service of Technology Reflections, Inc.) |