2023 Calls Stats
Jan
34
Feb
36
Mar
13
Apr
30
May
39
Jun
28
Jul
32
Aug
29
Sep
20
Oct
Nov
Dec
Total
261
2022 Calls Stats
Jan
24
Feb
31
Mar
27
Apr
31
May
24
Jun
21
Jul
33
Aug
32
Sept
24
Oct
38
Nov
30
Dec
27
Total
342
Past Call Stats
2017
365
2018
445
2016
370
2019
390
2015
405
2020
340
2014
360
2021
347
2013
296
2022
342
2012
450
2011
543
2010
408
2009
312
2008
360
2007
409
2006
349
2005
361
2004
265
2003
251
T 2021 Call Stats
Jan
25
Feb
20
Mar
22
Apr
25
May
30
Jun
23
Jul
39
Aug
42
Sept
46
Oct
36
Nov
22
Dec
17
Total
347
Web Counters
Website Visitors
Since
July 1, 2007

Visitors Today
Sep 29, 2023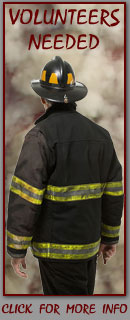 Guestbook
Welcome to the Oakland Fire Department Guestbook. Your feedback is important to us. Feel free to leave your comments.
| | |
| --- | --- |
| Page of 3 [ Back | Next ] | Records 31 - 60 of 61 |
Signed on June 08, 2009 at 10:28 AM
Guest Name:
Caron McCormick
Web Address:
theoaklandjournal.com
Location:
Oakland, NJ
Comments:

Thanks to all who came to the RVBC Celebration yesterday. The kids had such a great time meeting you all and of course, touring the Fire Truck! Congrats on your 100 year anniversary.
Caron McCormick
Signed on May 31, 2009 at 8:48 AM
Guest Name:
Lora Duguay
Rank/Title:
Artist
Web Address:
loraduguay.snappages.com/Home.htm
Location:
Sunny Florida!
Comments:

Grew up in New Jersey and remember seeing this Fire Department in local parades. Great site! Keep up the fine work!
Signed on May 29, 2009 at 3:02 PM
Guest Name:
Edward F. Costigan
Rank/Title:
Former Chief - Oakland Volunteer Fire Dept.
Location:
Surprise, Arizona
Comments:

First time I ever viewed this web site. Think it's great! Enjoyed the pictures. Brings back many memories. Don't think I could race out the door at 2 in the morning anymore. Good luck on your 100th anniversary.
Signed on January 28, 2009 at 12:12 PM
Guest Name:
Thomas Trimpey
Rank/Title:
Fire Fighter
Web Address:
www.leesburgfire.com
Location:
Leesburg VA
Comments:

Just wanted to drop in and check out our side. I used to live in Oakland and always wanted to become a member, but the Marine Corp diverted to plans and now I am a FF in Leesburg VA. Keep up the good work and keep "Doin it"
Signed on October 10, 2008 at 6:30 PM
Guest Name:
Bruce Woodward
Rank/Title:
Captain/Retired
Location:
Texarkana Texas
Comments:

Awsome job on the web page thanks again guys for watchin over my dad.It means alot to me and also our family.Just keep makin sure the trucks roll before he gets his gear on Ha Ha.God Bless you all.
Signed on June 29, 2008 at 6:39 PM
Guest Name:
George T Freelen
Rank/Title:
Fireman
Location:
Oakland Fire Dept. Oak.Ca
Comments:

Great site, keep up the good work. I'm looking to trade shirts, duty for duty with someone from your dept. I been with Oakland for some years now and would love to have one of your shirts we too are turning 100 at my station (four)next year. It has been an honor to serve in Oakland and I would wear your shirt with the same pride as I wear mine. Thank you stay safe as you can!
Signed on June 04, 2008 at 3:51 PM
Guest Name:
Doug Hansen
Location:
Oakland
Comments:

I love the site but I think it would be better if you added photos of your former apparatus, kinda like the way Wyckoff did theirs. I am interested to see what all of oaklands former trucks and chief cars looked like
Signed on June 01, 2008 at 11:31 AM
Guest Name:
ken griffiths
Rank/Title:
firefighter pompton lakes fd
Location:
pompton lakes,nj
Comments:

it was nice to meet some of you fine gentleman while i was with pompton lakes fd.i also enjoyed the times standing by at your house.i will miss you as my family and i are moving to florida. be safe my brothers.
Signed on May 30, 2008 at 4:10 PM
Guest Name:
Catherine Green
Rank/Title:
Firefighter/EMT
Location:
Franklin, North Carolina
Comments:

i like your fire dept page. I am looking for ideas for a new page for the dept that im on
Signed on March 31, 2008 at 9:53 AM
Guest Name:
Suzanne Gallup
Comments:

Thank you Oakland Fire Department for all you have done for our family. Your quick action saved our family, our birds and our house! I also want to thank you for letting us be apart of your family. My father in law has been a member for many years, and to this day has a smile on his face when he tells us of the Fire Family we are now proud to be a part of. Now my husband is a proud member and looks forward to fighting the fires beside his new extended family.
Signed on March 26, 2008 at 7:05 PM
Guest Name:
Matt Folkerts
Comments:

Hi I am Matt Folkerts. I have not visited the Oakland Fire Department yet, but I will soon with my boy scout troop. I have looked at your website and it is really great! I respect the firefighters a lot, and thank you for helping our town!
Signed on March 02, 2008 at 7:12 AM
Guest Name:
Anthony Maimone
Comments:

I love you guys and when I'm big I'm gonna help you put out a fire.I had so much fun visiting the fire house with my big sister's brownie troop. I looked at all the pictures with my mom. And thank you firemen, I will love to come to the firehouse again one day!

From
Anthony Maimone
Signed on February 26, 2008 at 10:25 AM
Guest Name:
Joe Smaha
Rank/Title:
Fire Instructor/Fire Inspector/Firefighter/Fire Chaplain
Location:
Paramus Fire Dept.; Fire Prevention Bureau
Comments:

Great Web-Site. Keep up the good work!
Signed on January 13, 2008 at 11:30 PM
Guest Name:
Bill & Barbara Ebert
Rank/Title:
Exempt Oakland Fire Dept--28 years active service
Location:
Canadensis, Pa
Comments:

This site is great, we can keep track of the Oakland Fire Dept although we are away in Pennsylvania. See everyone at the dinner on Jan 19th.
Signed on January 03, 2008 at 9:15 PM
Guest Name:
Ken Steele
Rank/Title:
Past-Chief Park Ridge,NJ FD
Location:
Gwinnett County, Georgia/GCFD
Comments:

Very informative and well maintained site!
Signed on November 03, 2007 at 8:28 PM
Guest Name:
Ed Seifert
Rank/Title:
State District Firewarden & Life member Oakland
Web Address:
www.section2wildfire.com
Location:
Oakland, NJ
Comments:

Congratulations on your magnificent updated website! It is both educational and informative. I have posted a link to your site from our Section2Wildfire.com webpages.

As always, I extend our heartfelt gratitude for the assistance you continue to provide in wildfire suppression, in and around Oakland.

Be safe! Everyone goes home!
Signed on October 22, 2007 at 11:42 AM
Guest Name:
Johnny Durand
Rank/Title:
Chief SLFD
Web Address:
www.skylinelakefire.com/
Location:
Ringwood, NJ
Comments:

Great site it's great to see another local department showing the public how much pride and dedication it takes to be a vol. firefighter. Keep up the good work and be safe.
Signed on September 27, 2007 at 6:30 PM
Guest Name:
Harold Dawkins
Rank/Title:
Fire Photographer/ Web-master
Web Address:
www.erfdnc.org
Location:
Richmond County N.C.
Comments:

Great site. I really like your fleet. You guys have done a great job on your site. Firehouse Solutions has done another good job Stay Safe
Signed on September 20, 2007 at 2:25 PM
Guest Name:
April Miller
Comments:

Guys keep up the great work, may God bless you & keep you all safe.
Signed on August 14, 2007 at 12:25 AM
Guest Name:
Tim Neuenhaus
Web Address:
www.netmediazone.com
Comments:

Nice website, needs some captions with photos. I'm pretty sure I have some old photos I can scan from the late '70s and early '80s (Bob Artus and Bernie Hicky days) if you want them for the history of the site. Email me if interested.
Signed on July 08, 2007 at 7:10 PM
Guest Name:
Joy Madden
Location:
Wayne, New Jersey
Comments:

Excellent Site! Need more photos!
Signed on July 07, 2007 at 1:17 PM
Guest Name:
Matt
Rank/Title:
Junior Firefighter
Location:
Mahwah Fire Dept Co. 4
Comments:

Nice sight, very well maintained and updated and easy to navigate.
Signed on July 07, 2007 at 1:19 AM
Guest Name:
David
Location:
Pompton Lakes
Comments:

Nice Site . Need some staff photos otherwise things look nice .
Signed on July 06, 2007 at 11:31 PM
Guest Name:
Dave Murphy
Rank/Title:
Chief of Department
Location:
Wyckoff
Comments:

From your "Brother's" in Wyckoff. Good luck with the site. It is off to a great start.
Signed on July 04, 2007 at 8:26 PM
Guest Name:
Retro
Rank/Title:
Firefighter
Web Address:
franklinlakesfire.com
Location:
Franklin Lakes FD
Comments:

Site looks good, keep up the good work. And where is Company 3's page? :)
Signed on July 04, 2007 at 3:29 PM
Guest Name:
Greg Andersen
Rank/Title:
Chief
Location:
Allendale Fire / 9th Battalion
Comments:

Nice site, men! Looking forward to the photo gallery pictures. Keep up the good work.
Signed on July 03, 2007 at 3:28 PM
Guest Name:
Jeremy Donch
Rank/Title:
Chief
Web Address:
www.franklinlakesfire.com
Location:
Franklin Lakes, NJ (up the hill)
Comments:

Gentlemen,

Starting to look good. Keep it up!
Signed on July 02, 2007 at 5:14 AM
Guest Name:
Chris LaVeglia
Location:
Auburn GA
Comments:

No Photo's?
| | |
| --- | --- |
| Page of 3 [ Back | Next ] | Records 31 - 60 of 61 |