2021 Stat Calls
Jan
25
Feb
22
Mar
Apr
May
Jun
Jul
Aug
Sept
Oct
Nov
Dec
Total
47
2020 Call Stats
Jan
30
Feb
16
Mar
21
Apr
25
May
19
Jun
26
Jul
26
Aug
76
Sep
36
Oct
27
Nov
25
Dec
13
Total
340
Past Call Stats
2017
365
2018
445
2016
370
2019
390
2015
405
2020
340
2014
360
2013
296
2012
450
2011
543
2010
408
2009
312
2008
360
2007
409
2006
349
2005
361
2004
265
2003
251
Web Counters
Website Visitors
Since
July 1, 2007

Visitors Today
Feb 28, 2021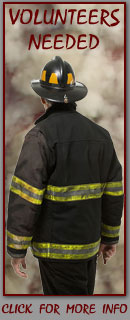 National Weather Service Alerts for Bergen County, NJ
The Oakland Fire Department - volunteering for our Community for over 111 years.
---
---
William J. Kondla (1943 - 2021)

Photographer Frank Di Pentima, February 18

After 78 full and wonderful years of life, William J. Kondla of Wayne, NJ passed away on February 14, 2021. Bill was a graduate of Fair Lawn High School and RCA Technical Institute and attended Fairleigh Dickinson University. His talents as an electrical contractor, coupled with his entrepreneurial spirit inspired him to start Oak Electric Company, where he established many meaningful relationships ... (Full Story & Photos)



This takes just a few minutes

HELP US HELP YOU...PLEASE SHOVEL OUT YOUR HYDRANT

Photographer Frank Di Pentima, February 18

DURING WINTER MONTHS...

Please remember to clear and shovel out hydrants in front of your home, apartment or business. This greatly helps fire-fighting operations during inclement winter weather.

If you are unable to clear a hydrant due to physical limitations, please notify the Oakland Borough ordinance dictates that the property owner is responsible to clear hydrants on their property. see below.

During ... (Full Story & Photos)


Keimpe Richard Jacobs (1936 - 2021)

Photographer Frank Di Pentima, February 09

Keimpe R Jacobs, 84 of Cornwall-on-Hudson, N.Y., originally from Oakland, N.J. passed away February 6, 2021.

Keimpe will now reunite in heaven with the love if his life Claire. He leaves behind his daughter Jill, along with his grandchildren Nicole, Daniel his wife Kristen, his great grandchildren Carter, Logan and Parker. Keimpe also leaves behind his loving brothers Arthur and his wife Francis, ... (Full Story & Photos)


Donald Alden Hoyt (1936 - 2021)

Photographer Frank Di Pentima, February 06

On Saturday, February 6th, members of the Bergenfield Volunteer Fire Department, the Oakland Volunteer Fire Department, Oakland Police Department and many family and friends gathered in Don's honor and his lifetime of service.

Donald (Don) Alden Hoyt was born Noember15, 1936 to Barbara and Frederick Hoyt of Bergenfield NJ. He is survived by 4 of his siblings, Alice, Norman, Carl and Foster, and ... (Full Story & Photos)

Santa Visits Oakland

Photographer Frank Di Pentima, December 19

It was the perfect cold wintery day. Just the kind of day our favorite visitor from the North Pole likes and Santa once again took time out of his busy schedule and made a visit to Oakland.

This year's visit was different from past years because of the Covid pandemic. Instead of Santa being able to stop and chat with all of the children and families who come out to see him, the members of the Oakland ... (Full Story & Photos)

Trick or Trunk Was a Spooky Hit!

Photographer Frank Di Pentima, October 31

Oakland's annual classic car show and Trick or Trunk event, sponsored by the Oakland Public Events Committee, was once again a Spooktacular hit.

With this year's main spooky being Covid, the Trick or Trunk event was divided into three different trick or treat times, which seemed to work out very well. All attendees were required to wear masks and candy and treats were given out in a safe and orderly ... (Full Story & Photos)


Indian Hills Football Senior Night

Photographer Frank Di Pentima, October 09

It was Senior Night at Indian Hills home football game against Tenafly and all senior football players, cheerleaders and band members were honored at different points of the evening.

And while the team played hard, they could not overcome a Tenafly team that, at the start, outnumbered us just in players alone. In addition to Tenafly being well staffed on both sides of the ball, the Braves had to ... (Full Story & Photos)

Thank You #OaklandStrong

Photographer Frank Di Pentima, August 10

Everyone has been impacted by the Covid-19 pandemic in one way or another. Our lives are likely changed forever due to this pandemic with office workers likely to spend more time working from home, students adapting to on-line learning, businesses changing how they interact with their customers and first responders adapting to supply chain shortages of Personal Protective Equipment (PPE).

But its ... (Full Story & Photos)

Your feedback is important to us! Feel free to sign the guestbook.