2022 Calls Stats
Jan
24
Feb
31
Mar
27
Apr
31
May
12
Jun
Jul
Aug
Sept
Oct
Nov
Dec
Total
125
2021 Call Stats
Jan
25
Feb
20
Mar
22
Apr
25
May
30
Jun
23
Jul
39
Aug
42
Sept
46
Oct
36
Nov
22
Dec
17
Total
347
Past Call Stats
2017
365
2018
445
2016
370
2019
390
2015
405
2020
340
2014
360
2021
347
2013
296
2012
450
2011
543
2010
408
2009
312
2008
360
2007
409
2006
349
2005
361
2004
265
2003
251
Web Counters
Website Visitors
Since
July 1, 2007

Visitors Today
May 19, 2022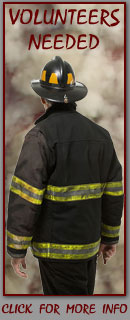 The Oakland Fire Department - volunteering for our Community for over 112 years.
---
---
Rest In Peace

Photographer Frank Di Pentima, April 25

Our thoughts and prayers are with the family of Firefighter Timothy Klein, 31, of FDNY Ladder Company 170 who passed away on Sunday, April 25th fighting a working structure fire. ... (Full Story & Photos)

A Thank You from Kindergarten Daisy Troop 98286

Photographer Frank Di Pentima, February 17

On Saturday, February 12th, we hosted a group of Kindergarten Daisy scouts from Troop 98286 at the Company 1 firehouse. Fire fighters Jeff Pereira, Josh Horn, Grady Dies, along with probation member Nick Raczkowski, gave the Daisy scouts an inside look at what it means to be a fire fighter. Below is the wonderful Thank You note, along with this picture, that our members received from Troop 98286.

If ... (Full Story & Photos)


Is your house number displayed properly?

Ex Chief Robert Knapp, January 05

Is your House Number Visible and Displayed Correctly????
Think of this scenario, there's an emergency at your house. You dial 911 and speak to the dispatcher. However, it seems like it's taking a long time for help to arrive.
Meanwhile, Fire and police have arrived on your street but they're having problems finding your house.The house doesn't have any easily identifiable numbers on it and the mailbox ... (Full Story)




2022 Officers Oath of Office

Photographer Frank Di Pentima, January 02

Today, Mayor Linda Schwager administered the Oath of Office to our 2022 fire department Officers. The Officers for 2022 are:

Department Chief Vincent Dies

Asst. Chief Co. 1 Donald Johnston
Asst. Chief Co. 2 Vincent Incorvaia

Captain Co. 1 Cesar Arredondo
Captain Co. 2 Christopher Hoitsma

Lieutenant Co. 1 Matthew Source
Lieutenant Co. 1 Sean Torpey
Lieutenant Co. 2 Daniel DeRisi
Lieutenant ... (Full Story & Photos)

Oakland FD Mourns the Passing of Past Firefighter Gerald Buonavita

Ex Chief Robert Knapp, January 01

The members of the Oakland FD regretfully announce the passing of past firefighter Gerald Buonavita who passed away peacefully at his home in Florida on December 28, 2021. Gerry was an active member of the department from1959 - 1967 as a Company 1 member. Gerry was also an Exempt Member of the department.

Rest Peacefully Gerry.... (Full Story)




New Members Welcomed

Photographer Frank Di Pentima, November 10

At tonight's Borough Council Meeting, Mayor Schwager administered the Oath of Office for two new members of the OVFD - Co 1 member Khrys Velardo and Co 2 member Joe LaTerra.

Congratulations to you both and welcome to the OVFD family. We are proud to have you on our team. ... (Full Story & Photos)

Your feedback is important to us! Feel free to sign the guestbook.

Website Designed and Hosted By
Content Maintained By
Contact Info

www.FirehouseSolutions.com


Oakland Fire Department
25 Yawpo Ave
Oakland, NJ 07436


Emergency Dial 911
Station: (201) 337-5691
Station Fax: (201) 337-1638
E-mail: info@oaklandfd.org

| | |
| --- | --- |
| | Copyright © 2022 Firehouse Solutions (A Service of Technology Reflections, Inc.) |