2023 Calls Stats
Jan
34
Feb
36
Mar
13
Apr
30
May
39
Jun
28
Jul
32
Aug
29
Sep
40
Oct
34
Nov
34
Dec
4
Total
353
2022 Calls Stats
Jan
24
Feb
31
Mar
27
Apr
31
May
24
Jun
21
Jul
33
Aug
32
Sept
24
Oct
38
Nov
30
Dec
27
Total
342
Past Call Stats
2017
365
2018
445
2016
370
2019
390
2015
405
2020
340
2014
360
2021
347
2013
296
2022
342
2012
450
2011
543
2010
408
2009
312
2008
360
2007
409
2006
349
2005
361
2004
265
2003
251
T 2021 Call Stats
Jan
25
Feb
20
Mar
22
Apr
25
May
30
Jun
23
Jul
39
Aug
42
Sept
46
Oct
36
Nov
22
Dec
17
Total
347
Web Counters
Website Visitors
Since
July 1, 2007

Visitors Today
Dec 07, 2023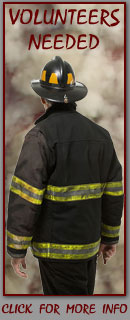 The Oakland Fire Department - volunteering for our Community for over 112 years.
---
---
September 11th Memorial Service

Photographer Frank Di Pentima, September 05

Join the Oakland Volunteer Fire Department, Oakland Police Department and Oakland Volunteer First Aid Squad for our first annual September 11th remembrance service.

The service will be help on Sunday, September 10th at the Company One firehouse located at 25 Yawpo Avenue beginning at 1:00 PM. ... (Full Story & Photos)

Do You Have What It Takes - If So - Join Us!

Photographer Frank Di Pentima, February 18

Do you have a desire to help others?

Is serving your community an interest to you?

Are you a team player, looking to meet new people and develop strong bonds?

If you can answer Yes to these questions, then maybe joining the Oakland Volunteer Fire Department is for you. Please stop by either one of our fire houses on a Monday night and talk with any Officer to find out more about what it takes ... (Full Story & Photos)


We Will Never Forget

Oakland NJ Volunteer Fire Department, September 10

Last night, OVFD members from both Company 1 and 2 assembled outside our firehouse on Yawpo Ave to erect our 9/11 memorial honoring the firefighters lost when the towers collapsed.

343 flags were arranged, each one as a tribute to the firefighters lost that day. The flags formed the shape of the twin towers, which crumpled to the ground after the terror attacks.

We will never forget their service ... (Full Story & Photos)

Welcome to our newest Member

Photographer Frank Di Pentima, August 19

The Oakland Volunteer Fire Department has welcomed a new members to its ranks - Cole Kuffel.

Cole took his Oath of Office this past Wednesday night at the Borough Council meeting. The oath was administered by Mayor Schwager as Cole's father Alex proudly stood by his side holding the Bible.

Cole will be a member of Company 2 as he begins his probationary period.

Welcome to the OVFD Cole - we ... (Full Story & Photos)

Oakland Town Carnival

Photographer Frank Di Pentima, June 15

Tonight, June 15th, begins Oakland's Town Carnival. The carnival is sponsored by the Oakland Public Events Committee and members of the OVFD will be there each of the four nights. Stop by our both and see Sparky, visit with FF Kimmel, and pick up some useful safety information.... (Full Story & Photos)

Your feedback is important to us! Feel free to sign the guestbook.

Website Designed and Hosted By
Content Maintained By
Contact Info

www.FirehouseSolutions.com


Oakland Fire Department
25 Yawpo Ave
Oakland, NJ 07436


Emergency Dial 911
Station: (201) 337-5691
Station Fax: (201) 337-1638
E-mail: info@oaklandfd.org

| | |
| --- | --- |
| | Copyright © 2023 Firehouse Solutions (A Service of Technology Reflections, Inc.) |