Serving Oakland For
38,168 Days
2013 Call Stats
Jan
25
Feb
18
Mar
17
Apr
18
May
16
Jun
25
Jul
30
Aug
22
Sep
39
Oct
32
Nov
8
Dec
0
Total
250
Past Call Stats
2012
450
2011
543
2010
408
2009
312
2008
360
2007
409
2006
349
2005
361
2004
265
2003
251
Web Counters
Website Visitors
Since
July 1, 2007

Visitors Today
Dec 11, 2013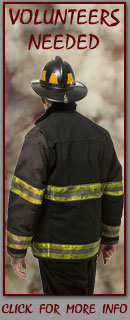 The Oakland Fire Department volunteering for over 100 years.
---
---
HELP US HELP YOU...PLEASE SHOVEL OUT YOUR HYDRANT

Ex Chief Robert Knapp, December 10

DURING WINTER MONTHS...

Please remember to clear and shovel out hydrants in front of your home, apartment or business. This greatly helps fire-fighting operations during inclement winter weather. If you are unable to clear a hydrant due to physical limitations, please notify the Oakland Borough ordinance dictates that the property owner is responsible to clear hydrants on their property. see below.
During ... (Full Story & Photos)


This takes just a few minutes


Santa Claus is coming to Oakland.....

Ex Chief Robert Knapp, November 19

It's that time of year again. The Oakland Fire Department will be bringing Santa Claus around Oakland on the Fire Trucks on Saturday 12/21/13 and Sunday 12/22/13. Below find a schedule of the stops, all times are approximate:

Robert Knapp
Ex-Chief
Oakland Fire Department

Saturday 12/21/13
10:20am Andrew Ave & Commanche Tr.
10:40 am Algonquin Tr. & Iroquois Ave.
11:00 am Geronimo Way & Massasoit ... (Full Story & Photos)

Fire Prevention Open House and Awards

Photographer Frank DiPentima, November 12

On Monday, October 7th, the members of the OVFD hosted an Open House for Fire Prevention week at Company 1.

Chief Peter Warnet, Assistant Chief Curt Le Roy and Ex-Chief Robert Knapp, Jr. awarded plaques to the winners of our annual Fire Prevention Poster contest to children from Dogwood Hill, Heights and Manito Elementary schools.

Members also talked to the children and adults about fire safety, ... (Full Story & Photos)


Minor Car Accident on Ramapo Valley Road

Photographer Frank DiPentima, November 07

ON Thursday, November 7th, the Oakland Volunteer Fire Department responded to a motor vehicle accident northbound on Ramapo Valley Road.

The driver of the car skidded on the slick road and collided with a PSE&G truck coming southbound on RVR. There was a passenger stuck in the car and the rescue team braced the car due to its position on the side of the road prior to extracting the passenger.

Luckily ... (Full Story & Photos)


Co. 2 Members Receive Black Shields

Firefighter Timothy Kriss, October 28

Congratulations to the four company two members who have received their black shields! Prior to being a "black hat" a firefighter must fulfill a probationary period. Upon completion and some deliberation by their officers, a black shield is awarded to a member that is considered ready for regular firefighting duties and is prepared to take on more fire ground responsibilities. These members include: ... (Full Story & Photos)


On November 2nd, Change Your Clock Change Your Battery

Oakland Fire Department , October 27

For 26 years, the International Association of Fire Chiefs ("IAFC") and Energizer have worked together with local fire departments to remind citizens to change the batteries in their smoke alarms and carbon monoxide detectors when they change their clocks back in the fall. Today, more than 6,000 local fire departments participate in the program.

Change Your Clock, Change Your Battery" has been recognized ... (Full Story & Photos)


Welcome to the Oakland Volunteer Fire Department

Public Relations/Photographer Frank DiPentima, October 23

Since 1909, the all-volunteer members of the Oakland Fire Department have spent countless hours servicing the Residents of this great community by actively responding to emergency service calls and attending training. In addition to responding to emergency service calls, we provide our Community with public service information through tours of our firehouses, participation at School events and through ... (Full Story & Photos)

Your feedback is important to us! Feel free to sign the guestbook.

Website Designed and Hosted By
Content Maintained By
Contact Info

www.FirehouseSolutions.com


Oakland Fire Department
25 Yawpo Ave
Oakland, NJ 07436


Emergency Dial 911
Station: (201) 337-5691
Station Fax: (201) 337-1638
E-mail: info@oaklandfd.org

| | |
| --- | --- |
| | Copyright © 2013 Firehouse Solutions (A Service of Technology Reflections, Inc.) |