Serving Oakland For
38,962 Days
2015 Call Stats
Jan
31
Feb
31
Mar
36
Apr
29
May
39
Jun
29
Jul
37
Aug
30
Sep
44
Oct
35
Nov
35
Dec
29
Total
405
Past Call Stats
2014
360
2013
296
2012
450
2011
543
2010
408
2009
312
2008
360
2007
409
2006
349
2005
361
2004
265
2003
251
Web Counters
Website Visitors
Since
July 1, 2007

Visitors Today
Feb 13, 2016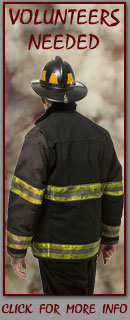 National Weather Service Alerts for Bergen County, NJ
The Oakland Fire Department volunteering for over 100 years.
---
---
10 Fire Safty Tips

Firefighter Robert Eaton, February 08

Oakland Fire department wants you to be safe! Please review some standard fire safty tips.


1)Install and Maintain Smoke Detectors
Smoke detectors warn you of fire in time to let you escape. Install them on each level of your home and outside of each sleeping area. Follow the manufacturer's directions, and test once a week. Replace batteries twice a year, or when the detector chirps to signal that ... (Full Story & Photos)



Fire safty tips


HELP US HELP YOU...PLEASE SHOVEL OUT YOUR HYDRANT

Ex Chief Robert Knapp, January 20

DURING WINTER MONTHS...

Please remember to clear and shovel out hydrants in front of your home, apartment or business. This greatly helps fire-fighting operations during inclement winter weather. If you are unable to clear a hydrant due to physical limitations, please notify the Oakland Borough ordinance dictates that the property owner is responsible to clear hydrants on their property. see below.
During ... (Full Story & Photos)



This takes just a few minutes


Santa Visits Oakland

Photographer Frank Di Pentima, December 19

As has been Santa's annual tradition, he once again took time out from his very busy schedule to come to Oakland and visit with our residents and bring a lot of excitement to the dozens and dozens of children who came out to visit with him and get one more chance to make a pitch for the Christmas gift wish list.

Santa pulled double duty by visiting the North side of Town escorted by members of Company ... (Full Story & Photos)


When it's time to change your clock, it's time to change your battery!

Ex-Chief Robert Knapp, November 01

For 28 years, the International Association of Fire Chiefs ("IAFC") and Energizer have worked together with local fire departments to remind citizens to change the batteries in their smoke alarms and carbon monoxide detectors when they change their clocks back in the fall. Today, more than 6,000 local fire departments participate in the program.

Change Your Clock, Change Your Battery" has been recognized ... (Full Story & Photos)


Happy Halloween

Photographer Frank Di Pentima, October 31

On Saturday, October 31st, members of the Oakland Volunteer Fire Department participated in Town festivities celebrating Halloween by starting their day handing out goodies at the annual children's Halloween parade that took place around Veterans Park and the Oakland Library. About 300 children attended the event which featured a costume parade and a Trick or Trunk among some very scary decorated ... (Full Story & Photos)

Department Hosts Family BBQ

Photographer Frank Di Pentima, October 18

On Sunday, October 18th, the OVFD Fire Association hosted a family BBQ for all members and their families at the Oakland Elks. Food and snacks were provided by the Association and included BBQ ribs, roasted pork, hot dogs, many side dishes, salads and dessert. While kids played on the grounds we were entertained by a local band made up of some of Oakland's finest young musicians. A great time was ... (Full Story & Photos)

New Junior Firefighter Appointed

Photographer Frank Di Pentima, October 14

On Wednesday, October 14th, Oakland Mayor Linda Schwager gave the Oath of Office to our newest Junior firefighter Justin Quiles. Justin was assisted at the ceremony by his mom who held the Bible for him as he took his Oath. All of the member of the OVFD welcome Justin to the department. ... (Full Story & Photos)

Your feedback is important to us! Feel free to sign the guestbook.

Website Designed and Hosted By
Content Maintained By
Contact Info

www.FirehouseSolutions.com


Oakland Fire Department
25 Yawpo Ave
Oakland, NJ 07436


Emergency Dial 911
Station: (201) 337-5691
Station Fax: (201) 337-1638
E-mail: info@oaklandfd.org

| | |
| --- | --- |
| | Copyright © 2016 Firehouse Solutions (A Service of Technology Reflections, Inc.) |